Organizational Development Services
Change is constant and unavoidable in today's rapidly evolving marketplace. The key to consistent performance is adaptability—pivoting quickly and strategically keeping your people and organization aligned. Research shows the top barrier to organizational agility is the inability to change organizational culture.
MCG Partners offers services that are designed to define, drive, and support the cultural changes necessary to achieve optimal results. Whether your goal is to align culture with company strategy, promote employee development, engagement, and performance, or increase innovation and collaboration, we work with you to build a program to achieve sustainable individual, team, and organizational success.
Organizational Assessment
Lead Successful Change
MCG Partners uses an organizational-assessment approach to help executives and managers like you get the information and insights you need to successfully lead change. 
Our process will help you:
Assess

where your 

organization

is in the change process

Understand organizational drivers that influence the change process

Identify

 gaps, risks, and issues that must be addressed for change to succeed

Determine next steps for successfully navigating the organizational change process
Working together with you, MCG Partners will collect data and analyze the factors that affect organizational performance during times of change, identifying areas of both strength and opportunity.
Don't let your change effort get derailed. MCG Partners can help you successfully achieve your change objectives and position you for a better, more efficient, and profitable future.
Managing Change
Change is inevitable.
How we deal with it is a choice.
Change can seem constant and unsettling for some while exciting and stimulating for others. Change also brings up opportunities for conflict that may exist.
As a participant in our Managing Change training, you will learn how to assess your skills for dealing with, adapting to, and managing change and understanding people's capacity for change. You will learn how organizations respond, move through, and misalign through change. You will also review and practice how to open lines of constructive communication, how to gain/regain traction during and after change, and how to discover and take advantage of new opportunities.
Employee Engagement Survey & Consulting
Company Culture Has A Direct Impact On Profitability.
Organizations with a strong organizational culture, solid leadership, and high employee engagement are more profitable that other organizations. Therefore, as a leader, you can have a direct impact on profitability by improving your company culture and employee engagement.
The first step is to discover and clarify the health of your culture and the status your employees' engagement. To do this, we use the Employee Engagement Survey. This survey is based on empirical research and data that demonstrate a clear link between employee engagement and financial performance.
After your employees take the Employee Engagement Survey, MCG Partners will work with you to review and understand the results. Then, armed with powerful new insights, we will help you craft and execute an action plan to address your company's specific engagement needs. We'll also advise you on how to manage expectations and where to focus your priorities in order to deliver the highest return on your investment.
Career Transition/Outplacement
Smoothing the Change Process
Successful companies recognize that to stay relevant, they must innovate their approach to employee transition and outplacement to reflect their values, build trust, and engage employees. MCG Partners offers career transition, outplacement, and career management services that reflect your organizational needs and provides meaningful and impactful support in career transition and management.
Talent Management Life Cycle

Achieve Consistency
Using consistent strategy, analytics, methodology, and approach throughout the talent management lifecycle are critical—from how you select, onboard, develop, advance, and engage to how you create a high-performing organization that reflects your desired culture. To help you gain insight into how to best manage your talent at all stages, MCG Partners begins with The Predictive Index® (PI®).
The Predictive Index® is a unique tool that measures an individual's strengths, drives, motivations, and behaviors. Why is this important? Exceptional performance is driven not only by the knowledge, experience, and skills an employee brings to the organization, but by his/her behavioral style—how she/he performs in the job by leveraging their natural strengths and motivations, by how they interact with others and effectively work and adapt in the culture of an organization.
PI helps answer critical questions about how individuals:
Communicate
Build relationships
Persuade and influence
Acts as part of a team
Make decisions
Manage conflict
Deal with and manage change
Address risk and innovation
Manage versus lead
Delegate
This understanding enhances self-awareness and will help clarify what are good role, career, and cultural fits. MCG Partners will help you harness this insight and guide you in building consistent strategies, analytics, methods, and approaches throughout the talent-management life cycle.
Developing Organizational Purpose and Values
Get Clear About Who and Why You Are
Identifying and clarifying your organization's purpose is the key to navigating the complex, volatile, ambiguous world we face today, where strategy is ever changing.
Developing Organizational Purpose and Values form the cornerstone for company culture. A company's stated values reflect what the leadership intends for the company culture. The actual culture, however, depends on the extent to which those values are lived on a daily basis.
When employees experience congruence between the company's values and how people are expected to behave, there is greater employee satisfaction and retention. When there is a disconnect between what a company claims its values are and how people actually act, there will usually be an atmosphere of cynicism and disengagement, which can have a direct impact on the bottom line through higher turnover and lower productivity.
MCG will work with you to clarify the company's purpose and values and to build a system of accountability around them, marking an important step in maintaining the company's health, engagement, and financial well-being.
Organizational Analytics
Harness the Power of Analytics
Seventy-five percent of best-in-class organizations directly attribute changes in revenue or profitability to their organization's assessment strategies.
Companies are increasingly leveraging data to examine and enhance their competitive advantage. Organizations that use analytics report more than two times the improvement in cost per hire compared to companies who lack analytics programs.
MCG Partners has decades of experience in applying data-driven, scientifically validated methodologies to help companies like yours successfully identify, engage, develop, and retain top talent.
Can you afford to be in the dark when it comes to your company's success?
Sales Training for Sales Professionals and Managers
Ready to sell at the next level?
How are you going to get there? MCG Partners offers a unique combination of services that let you take control of sales performance on the individual, team, and management levels to achieve measurable, immediate, and lasting results.
Some of the sales-improvement services we offer:
Selling Skills Assessment
The Selling Skills Assessment Tool (SSAT) gives you the specific data you need to improve the sales and customer relationship management skills of your sales team. SSAT provides a detailed, accurate quantification of the selling abilities across your organization, giving you vital information that lets you focus your sales training initiative for maximum impact and maximum revenue growth.
Customer-Focused Selling (CFS)
In Customer-Focused Selling (CFS), your sales team will gain the specific knowledge they need to consistently achieve better sales results.
This is not your typical sales seminar. In a highly interactive, adult learning format, CFS provides all the core competencies needed for effective consultative selling. The training is uniquely designed to be used every day, not memorized. For every skill taught, there's an immediate application to a real-world business situation. Your sales team can see the applicability for themselves, and come away from the program ready to put the new learning into action with their own customers and prospects.
Sales Management
MCG Partners gives your sales managers the motivational and behavioral insights needed to support, guide and coach your people to ensure that their new skills are being applied to improve day-to-day performance, and long-term success.
MCG Partners helps sales managers and leaders:
Understand how workforce behavior drives influence on-the-job performance.
Work with their team to improve newly-learned selling skills.
Improve overall sales effectiveness and productivity.
Coaching for Sales Growth and Coaching to Excellence
These one-day sales management programs help you understand how to motivate and coach your sales team to attain or exceed their sales goals. Together, we explore a concrete coaching model and learn how to navigate coaching conversations, overcome barriers to growth, and gain long-term change for maximum sales results.
eLearning and Blended Learning

Learning On The Go
Enhance your executive, manager and team training experiences with our eLearning and blended learning solutions. Expect our same highly qualified, engaging consultants with the added benefit of tailored pre and post workshop online content. Programs, including prerecorded webinars, videos and interactive eLearning options, are fully customized to meet the needs of your team in an increasingly digital world. Let us meet you where you are throughout the entire talent management lifecycle.
Integrated
Our suite of eLearning programs is fully integrated into our existing in-person services to heighten your team's ability to learn anywhere. Choose from multiple platforms from desktop to tablet to any mobile device, and seamlessly weave training time in throughout busy work and travel schedules.
Interactive
Designed to create an engaging learning experience from start to finish, our eLearning courses are self-paced and equipped with responsive content to make training more manageable, meaningful and fun. With the latest in educational technology, improve how you select, onboard, develop, engage, retain and create effective teams.
Impactful
Our robust offering of eLearning options gives you more access to our expert coaches, which means more effective results and increased productivity for your teams. Better prepare for and retain new skills developed during in-person trainings with pre and post workshop introductory and refresher online content.
Building Your Culture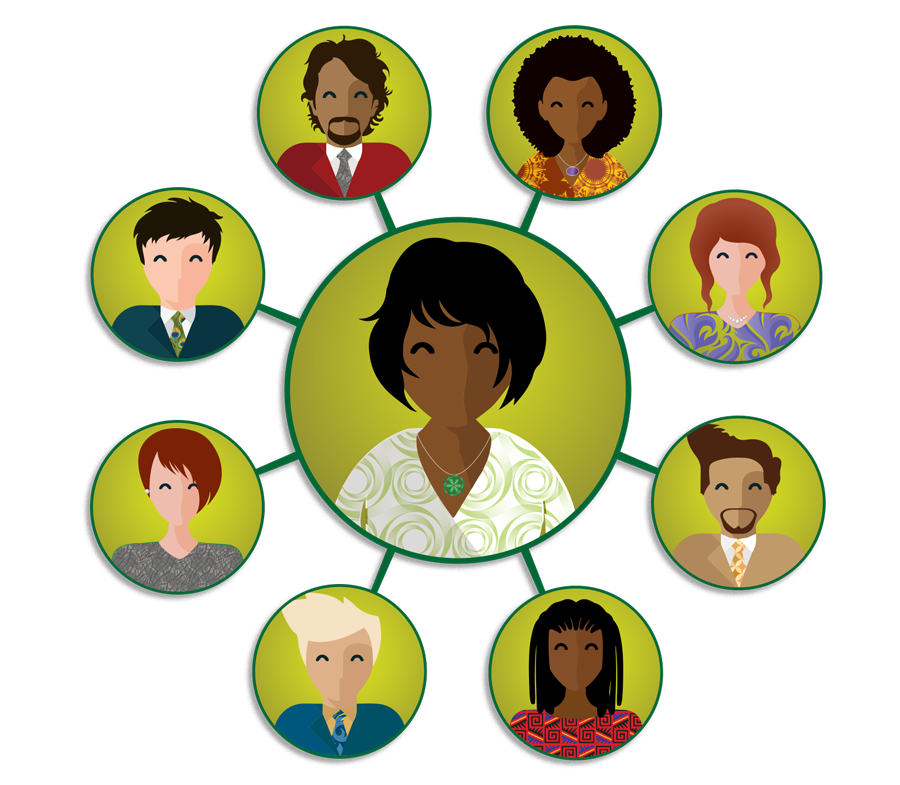 The key to a successful organization is a culture based on a strongly held and widely shared set of beliefs that are supported by strategy and structure. You need to integrate your values, critical behaviors that reflect these values, and how you hire, onboard, develop, reward and advance everyone in your organization. Everyone needs to walk the talk and be held accountable to sustain a culture. Ensuring all aspects of culture are identified and aligned are critical.