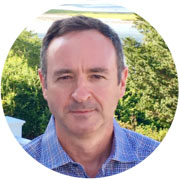 Chris Collias
Senior Vice President
Chris Collias is the Senior Vice President of Consulting Services for MCG Partners. Chris is responsible for working with our clients to identify ways to optimize their talent and improve their organizations.
With more than 26 years as an entrepreneur, Chris draws from his leadership experiences and business insights to help companies achieve their true potential. He is adept at mergers and acquisitions, having founded, bought, and sold more than eight companies during his career.
Chris founded Progressive Gourmet in 1992 with a pick-up truck and a dream. Through hard work, dedication, and continual management improvement, Progressive Gourmet grew from one employee in 1992 to over 300 in 2016 with the company earning Inc. 500 honors in 2008 as the 63rd fastest growing company in America.
Chris has helped numerous companies tackle leadership challenges and formulate sales strategies. He has been able to implement management systems that foster teamwork, improve corporate culture, and lead to cohesive growth strategies. Chris was a member of TAB (the Alternative Board) where he helped other CEO's work through the unique challenges of their businesses. Chris learned the value of utilizing the Predictive Index® in order to help manage and develop a diverse group of employees from all over the world.
Chris graduated from Babson College with a double major in Marketing and Economics. He also serves as a volunteer Coach in Babson College's Coaching for Leadership and Teamwork Program. Chris is a certified Analyst in the Predictive Index® (PI®). Other training includes Cornerstones Management System, Baseline Selling, Sandler Sales Institute, and Mastering the Rockefeller Habits seminars.
When not working Chris enjoys cooking for his family and driving his son and daughter crazy with inspirational quotes. Additionally, he enjoys golfing with friends (not well) where he has been known to tell a joke or two.