A tool to help you get the best people into the best-fitting roles.
When you have the best-fitting people in the best-fitting roles, nothing can stop you. Today's diverse and multi-generational workforce requires an understanding of people. This is why we are committed to using a proven behavior assessment that has best-in-class research and analytics. When decisions are backed by data, organizations can optimize for success throughout the entire talent management lifecycle.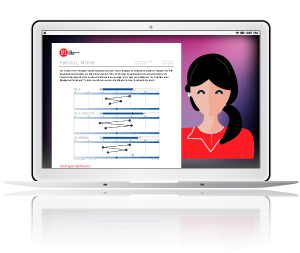 Get the insight you need to succeed.
The Predictive Index®* (PI®) is a unique blend of assessments and management tools that provide the insight needed to drive performance, engage and develop teams, and create alignment.
Built for the modern manager, the suite of PI® programs, such as the Behavioral Assessment, Job Pattern Assessment, and Learning Indicator, provide scientifically validated workforce analytics to complement each of our services.
The PI® assessments and workshops help our clients make more informed decisions on how to:
Hire and on-board the right people
Build and engage effective teams
Identify and shape great leaders
Improve communication and collaboration, and
Manage change.
PI is a scientifically validated predictor of workforce behavior, which helps to measure an individual's natural drives and motivators. Additionally, PI® can be used to gain agreement on the specific behaviors required for top performance and training in a specific job. More than 10,000 companies in 150 countries and 60 languages have successfully used PI®, since its inception in 1955.