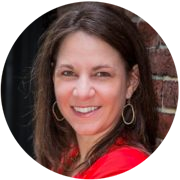 Roxana Pupkin

Executive Coach, Facilitator, and Talent Management Consultant
Roxana Pupkin is an Executive Coach, Facilitator, and Talent Management Consultant for MCG Partners, a consultancy specializing in leadership and talent optimization. She has over 16 years of experience in strategic Human Resources across 11 different countries giving her a deep understanding of the intricacies of doing business globally and how to translate business challenges into effective talent strategies and solutions. She has advised, coached, and partnered with executives at the functional, divisional, country, regional, and global level.
From individual coaching to assimilation, team meeting design and facilitation to skill development, organizational change and communications, Roxana can target specific individual and group needs and deliver a customized solution to drive success. As a Senior HR Leader at Boston Scientific, one of the world's leading medical device companies, Roxana served as a member of the senior leadership team of a dynamic, fast-growing business division. Partnering with the division's president and other senior leaders, Roxana helped transform the unit's approach to leadership, accountability, talent management and development, enabling the organization to build the strategies, processes, employee engagement, and broader culture that it needed to reignite growth.
Roxana completed a Coaching Certification Program and is certified as a coach by the International Coach Federation (ICF). She is certified in the Predictive Index® (PI®). Roxana has a degree in Psychology from the Universidad de Belgrano in Buenos Aires, Argentina. She is fluent in both English and Spanish and can provide her services in either language.