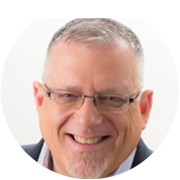 Jonathan "Jeb" Bates

Senior Consultant
Jeb is a Senior Consultant for MCG Partners, a consultancy specializing in leadership and talent optimization. With experience in the technology, healthcare, medical device, construction, financial services, life sciences, marketing/media, consumer products and higher education sectors, Jeb's focus is on leadership, team and sales skills development. He creates and delivers customized training and reinforcement experiences that apply directly to business challenges and objectives.  Jeb is also an executive coach and leadership development consultant working with top leaders, senior professionals and high-performance teams to build their capabilities.
Experienced in training senior leaders, managers, sales professionals, and service team members, Jeb brings over twenty years of practical experience to every engagement.  Jeb's past professional roles in management, sales, product management, marketing, training, facilitation/mediation, information technology and organization development gives him a broad perspective when helping teams and organizations learn, grow and change.  As a business owner of several businesses, Jeb understands the real-life leadership, sales, management and operational challenges facing businesses in moving from surviving to thriving in competitive markets.
Jeb's professional career has included positions at IBM Corporation, Lotus Development Corporation, Productivity Point International, Businessland Inc., Boston University, and the University of New Hampshire.  Jeb is a Professional Certified Coach (PCC) through the International Coaching Federation. He is a certified in the Predictive Index® (PI®), 360° assessments from Center for Creative Leadership, Korn Ferry Voices 360™ and Leadership Circle, Lominger Leadership Architect™ and the Results System™ and The Results Accelerator™.
Jeb is an Adjunct Faculty member at Pepperdine University. Jeb holds a Master of Science in Organization Development at Pepperdine University and holds a B.S. in Hospitality Administration from the University of New Hampshire.