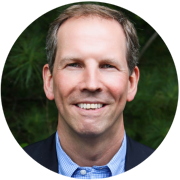 Chuck Mollor is the founder, CEO, advisor, and executive coach at MCG Partners. He is the best selling author of his new book, The Rise of The Agile Leader. Can You Make the Shift? MCG Partners specializes in leadership and talent optimization, aligning business and people strategy for maximum results.
For over 30 years Chuck has advised, coached and consulted executives and organizations across industries, start-ups to the Fortune 500, and not-for-profits.
As an executive coach and strategic advisor, Chuck determines if an organization's leadership and culture are aligned to its business strategy, then develops and implements solutions to drive and attain results.
Chuck develops current and potential leaders and C-level executives, aligns and optimizes leadership teams, and helps create a leadership culture reflective of the organization's purpose and vision.
As a Harvard Business School executive coach, Chuck provided coaching and advisory services to attending global executives. He is a member of the Forbes Coaches Council, an invitation-only council for leading executive coaches.
In his former roles as a global CEO and member of several executive teams, Chuck has a breadth of experience with general management and P&L responsibilities, and ran, built, started, and restructured several businesses. Chuck has led strategy, sales, marketing, product development, operations, HR, and a global partnership of more than 100 consulting firms.
Chuck is a graduate of executive programs at The Harvard Business School, MIT Sloan School of Management, and The Wharton School of the University of Pennsylvania. He has a BA in political science and a minor in business administration from Merrimack College and is a PI certified Talent Optimization Consultant and in The Predictive Index Behavioral Assessment™.
Chuck has served on several boards of directors, is a Cranberry Grower-Owner of Ocean Spray, and a fundraiser and rider for the Pan-Mass Challenge (PMC), a 192-mile bike ride for the fight against cancer. Chuck lives near Boston, Massachusetts with his wife, four children, and two dogs.