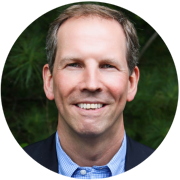 Chuck Mollor

Managing Partner
Chuck Mollor is the founding and managing partner of MCG Partners, a woman-owned, management consultancy specializing in leadership development, executive coaching, talent management, organizational effectiveness, management training, and career management solutions. For over 30 years, Chuck has advised, coached and consulted international, national, and regional executives and organizations across industries, start-ups to Fortune 500s, and not-for-profits.
As an executive coach and strategic advisor, Chuck specializes in developing leaders, leadership team alignment, creating a leadership culture, managing change, employee engagement, and developing a culture of accountability. As a Harvard Business School executive coach, Chuck provides coaching and advisory services to attending global executives. As a former CEO and member of several executive teams, he has had general management and P&L responsibilities, and ran, built and restructured several businesses. Chuck has led strategy, sales, marketing, product development, operations, HR, and a global partnership of more than 100 consulting firms.
Chuck is a graduate of executive programs from The Harvard Business School, MIT Sloan School of Management and The Wharton School, University of Pennsylvania. He has a BA in political science and a minor in business administration from Merrimack College. With certifications as an ICF executive coach and in several behavioral, 360 and engagement assessments and surveys, he is a published author and has been a panelist, speaker and facilitator at many conferences and seminars.
Chuck serves on several board of directors, is a cranberry grower-owner of Ocean Spray, is president of LeBaron Hills and is a fundraiser and rider for the Pan Mass Challenge (PMC), a 192 mile bike-ride for the fight against cancer. Chuck lives near Boston with his wife, four children, and two dogs.