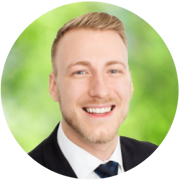 John Griffith

Vice President
John Griffith is Vice President of Consulting Services for MCG Partners, a consultancy specializing in leadership and talent optimization. John is responsible for working with our clients to identify ways to optimize their talent and improve their organizations.
For more than 10 years, John has empowered people and organizations to thrive. Most recently, John worked at Linkage Inc. where he leveraged his passion and energy to develop new partnerships. He worked with executives of several global Fortune 500 firms to successfully implement critical projects. These projects ranged from restructuring a 30,000-person supply chain, to CEO succession, to designing a multi-year, multi-million-dollar customized leadership program to develop over 2,000 managers and directors for future leadership roles.
Prior to that, he founded and ran his own consulting firm for five years, where he worked directly coaching executive leaders. In that role, he honed a two-pronged approach of developing executives to be great leaders while also leveraging his process engineering skills to enable companies to grow and scale at an accelerated rate. Through this method, he consistently partnered with companies to produce extraordinary business results. John coached a founding member of a start-up from $0 to $250M in annual revenue over a four-year period.
Earlier in his career as an industrial engineer, John managed lean projects and teams of software developers to automate processes. He led a Six Sigma project to significantly improve the quality of circuit cards being manufactured at Raytheon that saved the company millions of dollars.
While serving six years as a Staff Sergeant in the U.S. Air Force, he graduated Summa Cum Laude from Northeastern University with a degree in industrial engineering and has completed continuing education at University of Pennsylvania's Wharton School of Business. John is also a certified Analyst with the Predictive Index® (PI®).
He has an insatiable curiosity that drives him to travel the world to understand other cultures and new ways of thinking and doing things. He is also a certified yoga teacher and all-around health nut. He lives near Boston with his wife and daughter.