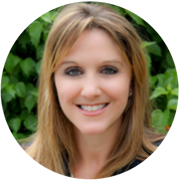 Adrienne Mollor

President
Adrienne is the President and the majority shareholder of MCG Partners, a consultancy specializing in leadership and talent optimization. Adrienne brings over 20 years of diversified experience. She is responsible for running the operations and financials of the firm and supporting client management and market relations.
Adrienne is also an Ocean Spray Cranberry Grower-Owner and involved in the ownership and management of over 130 acres of cranberry bogs in Southeastern, Massachusetts. She is actively involved in many cranberry media (television and print) and educational events domestically and internationally. She is involved with the Cape Cod Cranberry Growers Association and serves on its Cranberry Education Foundation Committee. Additionally, Adrienne is on the Board of Incorporators for Mechanics Cooperative Bank's Holding Company and was the founding chairperson of the Bridgewater State University's Center for Entrepreneurship Studies and now serves on their Business School Advisory Board.
Previously, Adrienne spent seven years as Vice President of Client Services for the world's largest organizational consulting firm. She worked with small to Fortune 50 companies and was the Account Executive for two of the company's top 50 clients worldwide. Beforehand, she was the Director of Resident Services for a retirement community with over six hundred residents. She managed a staff and was responsible for all internal marketing and activities to drive sales. She has worked in the construction field as a manager for two general contracting firms and has over twenty years of real estate sales and development experience.
In 2010, Adrienne was selected as the Eisenhower Agricultural Fellow and traveled to South America to expand agricultural business relationships while observing sustainability practices. In 2011, she received the McCabe Fellow award. She has held a federal appointment to serve on the Massachusetts State Committee for the USDA's Farm Services Agency (FSA) since 2007.
Adrienne is a member of the Massachusetts Farm Bureau Federation, a Pan Mass Challenge (PMC) Rider & Volunteer, and is a former Board member for SEMAP (Southeastern Massachusetts Agricultural Partnership). Adrienne is a graduate of Bridgewater State University with a Bachelors of Science, majoring in Marketing and Public Relations.