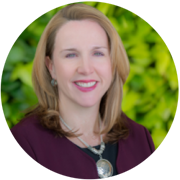 Cheryl Jacobs

Senior Vice President
Cheryl Jacobs is Senior Vice President, Executive Coach, Leadership Developer & Facilitator at MCG Partners, a consultancy specializing in leadership and talent optimization. With over 20 years' experience leading teams and organizations to sustainable success, Cheryl develops and delivers a broad spectrum of customized training and development programs. Her program participants span various organization levels, industries, and cultures, and speak to Cheryl's ability to create personalized learning experiences and transformative and sustainable changes.
A skilled interactive and collaborative facilitator, Cheryl has extensive expertise in solving the leadership challenges of individuals and organizations. She specializes in employee and leadership effectiveness, succession planning, organizational innovation, change and alignment. Cheryl is a Harvard Business School executive coach providing coaching and advisory services to attending global executives. Previously, Cheryl leveraged her passion for developing people and founded Talent Transformation, a coaching, training and talent management consulting firm.
Cheryl also served as the Executive Director of Sales for The Providence Journal Company, a multimedia organization owned by Belo Corporation. At The Providence Journal Company, she oversaw a sales and marketing staff of 60 and drove strategies, revenue, and multimedia product development with a $50m budget. Prior to the Providence Journal, Cheryl spent 10 years in Sales and Strategic Planning at Boston.com and The Boston Globe.
Cheryl holds a BA from Boston College and a MBA from Suffolk University. In addition, Cheryl is a certified Executive Coach through the International Coach Federation (ICF) and is a certified Analyst in the Predictive Index® (PI®) and DiSC®. She is also certified in several 360 assessments. She is also a faculty member of the Northeast Human Resource Association (NEHRA), a SHRM chapter.
Cheryl lives outside of Boston, MA with her husband and three boys.