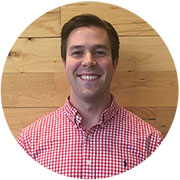 Matt Blumenfeld

Director of Consulting Services
Matt is the Director of Consulting Services for MCG Partners, a firm specializing in leadership and talent optimization, aligning business and people strategy for maximum results.
Matt leads the talent optimization initiative at MCG by working with clients to identify ways to adjust their talent strategy and enhance their organization.
Previously, Matt worked as an Account Executive Team Lead at The Predictive Index. In this role, Matt led a team that worked with organizations across industries to transform their people strategy through the discipline of Talent Optimization.
He is a Certified PI Practitioner and Certified Talent Optimization Consultant. Matt is passionate about providing hands-on and data-backed solutions that enable professional growth and overall client success.
Matt's diverse experience includes working within the legal industry to customize solutions that created efficiencies, as well as maximizing profitability as an account executive at Thomson Reuters. Prior, he managed the procurement and sales lifecycle of enterprise IT assets at BEI Computer Solutions, while also expanding the firm's portfolio. Additionally, Matt spent several years in Washington, D.C. working for think tanks and providing advocacy that influenced ever-changing national and state fiscal policy initiatives.
Matt holds a BA from The University of Alabama, where he majored in political science. When he isn't helping organizations hire and inspire top talent, Matt enjoys exploring new cities, backyard BBQs, and beach weekends on Cape Cod with his family.